E-CHECK PROCESSING
High Risk Electronic Check Processing and ACH is a form of electronic payment or e-payment that passes money through a wire transfer or an automated clearinghouse. ACH creates an electronic check so both small value, high volume transactions can be handled with ease. ACH payments usually take 1-2 days to clear. ETELCHARGE OFFERS NEXT DAY AND EVEN SAME DAY DEPOSITS!
We'd like to welcome you into the world of quality service in processing, at the lowest prices.
We have the products to make sure that your business has the tools needed to succeed. We offer low prices and great rates for Check Drafting and Check Imaging services. Get paid Next Day and even Same Day Funding!
The extraordinary standards of our type of incomparable individual attention translate into a revolution in the processing industry. We have a wide range of products for the large companies down to the small start up companies. We know that we can help your business grow and you will enjoy a strategic partner relationships, and flexible network of financial institutions with an extensive line of products and services available from organizations in the electronic payment processing industry.
Doc Prep & Student Loan Processing Services
Auto Title Loans, Title Loan Company and Loan Modification
Payday Loans, Payday Loan Processing, Short Term Loans
CBD Oil Cannabis and MMJ Business
Herbal Detox, Kratom, Head Shops and Smoke Shop Supplies
Glass Pipes, Bongs, Hookahs, Paraphernalia
Collection Agencies and Debt Recovery Brokers
Companies Turned down for Merchant Account Credit Card Processing
New Business and Startups with No History
Credit Repair Companies Credit Restoration
Computere Repair and Online Tech Support
Real Estate and Foreclosure Services
Gold & Silver Coin Dealers
Shut off, Denied, Closed, TMF Merchants OK
Timeshare Companies, Timeshare Release
Extended Warranties and Yearly Subscriptions
Next Day and Same Day Deposits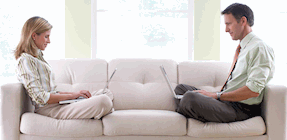 Instant approval and processing
It's 100% free to sign up
There are low low monthly fees
There are no software or supplies to purchase
There are no reject or NSF fees
There are no chargeback fees
State of the Art Verification Technology
State of the Art Fraud Detection
Create PAY NOW buttons for your websites
Create and track Email Invoices
Full Downloadable Reporting
Batch Uploading and API ready
Ecommerce and Shopping Cart Integration
At Etelcharge Electronic Check High Risk ACH Processing, we give you every option you'll need to drive money to your business. Accepting E-Checks over the phone is still one of the most popular forms of payment. Find out more about how we can help you process checks affordably. We work with and accept all different types of businesses including startups and new companies. Even if you have been shutoff or denied by a high risk credit card processor, you can still be approved to process Echecks.. The approval process is simple and the rates and fees are significantly lower then a high risk merchant account.

We're confident you will be satisfied with our services and prices that we can offer, contact a friendly representative of our team to address your concerns immediately, we know that we can save your company time and money.